EVENTS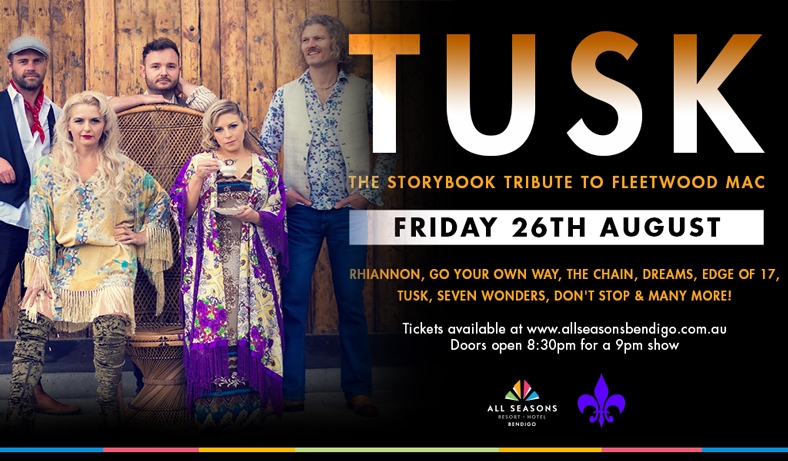 From the emotionally charged beginnings of this iconic band to Stevie Nicks
solo journey, Tusk- The Fleetwood Mac Tribute Show gives the audience a peek
into what makes Fleetwood Mac one of the greatest bands of all time.
Penni Jones portrayal of Stevie Nicks is not only hauntingly authentic vocally
but shows the duelling intensity and innocence of our leading lady that was
only ever captured in early footage.
What's On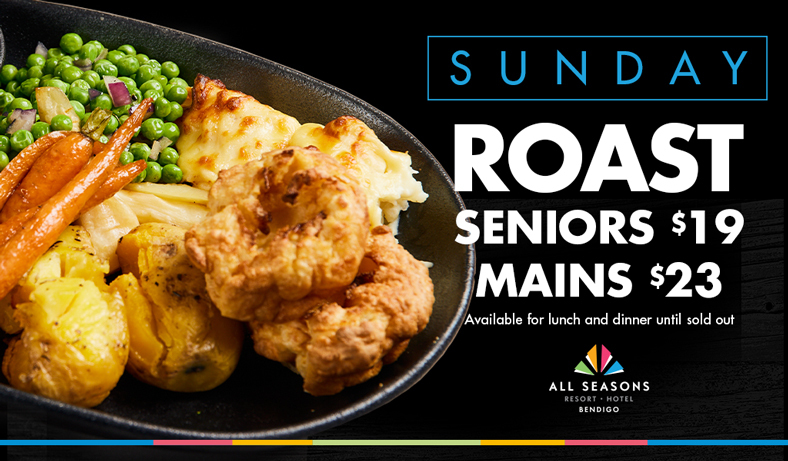 What's better than a roast on a Sunday? Not much!

Our roast of the day will vary between Chicken, Lamb, Beef, Pork and they are all equally as delicious. Served with a Yorkshire Pudding, Cheesy cauliflower bake, herb roasted potatoes, roasted honey baby carrots, roasted parsnip, peas and onion, topped with a rich gravy.